What Vehicle Maintenance Should I Do Before Going on a Road Trip?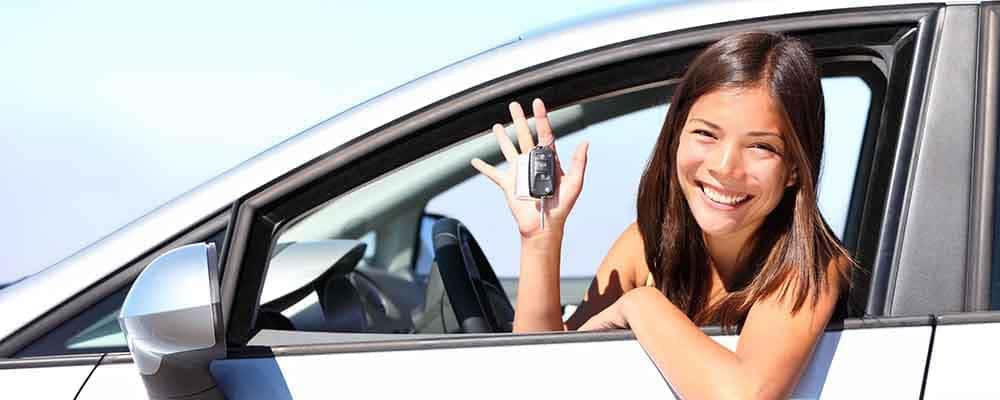 Car troubles would put a serious damper on your road trip adventure from Rumson or Colts Neck, so before you hit the road, schedule a visit to the Jaguar Monmouth Authorized Service service center for vehicle maintenance. We'll make sure your car, truck, or SUV is in proper working order.
Road Trip Vehicle Maintenance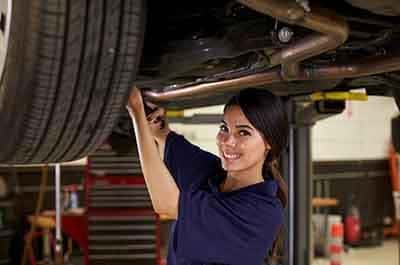 Tire Inspection: Because your tires are constantly in contact with the road, wear and tear is bound to happen. Over time, the tread on your tires gets worn down. Before taking a long drive, be sure your tires are properly inflated and find out if any need to be replaced. (It might also be a good idea to learn how to change a tire on your own!)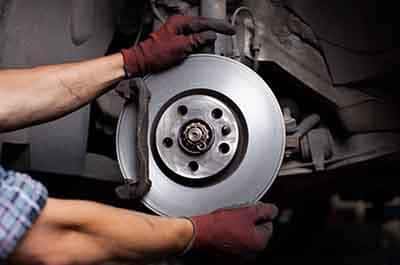 Brakes: Like your tires, your brake pads also experience wear and tear. If you're hearing a screeching or grinding noise when you press the brake pedal, be sure to get that checked out before hitting the road.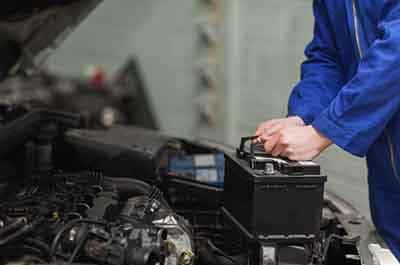 Battery:If your current car battery is more than a few years old, you'll want to make sure it's still functioning properly to avoid getting stranded in the middle of nowhere. It's important that there's no corrosion and that it's still got plenty of juice to keep your car running. Find out how to replace a car battery if you think you might be due for a change.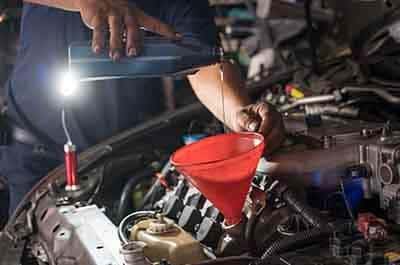 Oil Change: Oil lubricates the moving parts of your engine and prevents friction. You should be getting your oil changed every 3,000 to 5,000 miles on average. If you haven't gotten an oil change in a while, be sure to schedule one before your road trip.
Visit the Jaguar Monmouth Authorized Service Service Department for Road Trip Vehicle Maintenance Needs
Contact the Jaguar Monmouth Authorized Service Service Department today to schedule road trip maintenance, such as a battery installation, oil change, brake check, or tire inspection. We'll have you on the road in Red Bank in no time. If you'd like to learn more about vehicle care before you take off, find out how to clean leather car seats today!
---
Read More News
Knowing how often to replace a car battery can save you quite a few headaches in the long run. Although batteries last four to five years, we can show you how to test a car battery at home! If you're following the recommendations in your owner's manual and supplementing with these simple at-home inspections, you…

Contact Us Curious about Jaguar Special Vehicle Operations? Unsure which models are part of this unit? Learn all about Jaguar Special Vehicle Operations with Jaguar Monmouth Authorized Service, then take a closer look at who owns Jaguar and where models are manufactured. What Is Jaguar SVO? Jaguar SVO includes halo models, limited run collectors' editions, and high-specification vehicles….

What does the Jaguar warranty cover? If you've recently purchased a brand-new Jaguar model near Rumson and want to ensure that it stays in tip-top shape for years to come, it's important to know what the Jaguar warranty involves. Find out with Jaguar Monmouth Authorized Service why the Jaguar warranty beats out many other competitors like Tesla and…