How Does an Oil Change Work?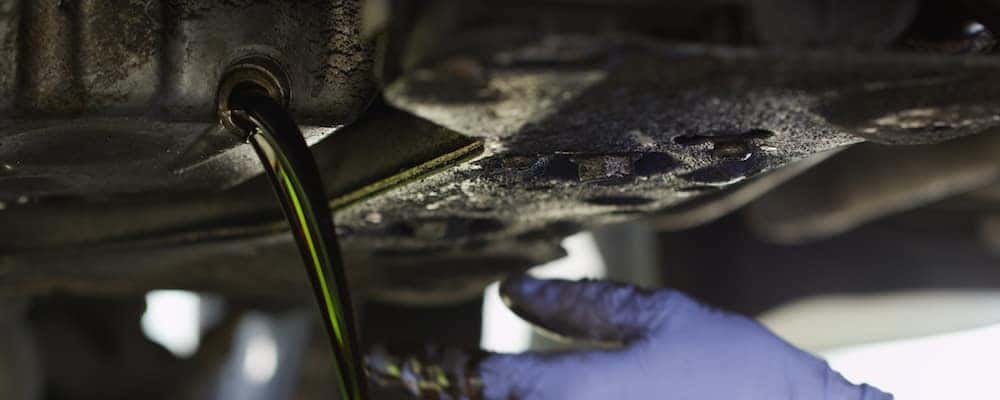 In order for your vehicle to run efficiently, you need to give it regular maintenance. This includes getting your vehicle an oil change based on its maintenance schedule. So how exactly does an oil change work?
How It Works
To ensure your Rumson commute runs smoothly, you need to have your oil changed regularly. Oil is a very important part of your vehicle's operation, and ensuring its always properly maintained is key to your vehicle's longevity. The oil helps to neutralize acids that are generated from the engine, and it also absorbs water, dust, and other particles that could build up in the engine. However, over time, heat from your engine will break down the oil and reduce its lubricating properties. The oil then cannot absorb these particles, and they will then stick to your engine. If this occurs, it can cause major engine damage which will result in significant costs to fix.
How To Change Your Oil
Changing your oil is something you can do on your own or something you can have done at your local Colts Neck dealership or service center. Simply follow these steps to learn how to change your oil.
Find your drain plug. The drain plug looks like a large bolt. You may need to jack up your car in order to reach it.
Place a pan under the plug. Before you remove the plug, you need to place an oil pan under the area so that it catches the oil.
Unscrew the plug.
Unscrew oil filter. At the top of your engine, you'll want to unscrew the oil filter. This will be covered in oil, so you'll want to be careful when you remove it.
Empty the filter oil. Empty the oil from the filter into your drain pan.
Moisten the gasket. Open a new bottle of oil and dip your finger in it. Then use this oil to moisten the gasket on top of the new filter.
Install the new filter. Place the new filter in and screw it gently until it locks.
Replace the drain plug and tighten.
Pour new oil into the filter. Use a funnel to put the new oil into the filter.
Let Jaguar Monmouth Authorized Service Help You
Whether you decide to change your oil yourself or you're looking for vehicle service near Red Bank, head to Jaguar Monmouth Authorized Service. We have an impressive service center that is equipped with talented technicians to handle your vehicle maintenance needs. Plus, if you take advantage of the vehicle protection plan, you'll have access to covered maintenance. Contact Jaguar Monmouth Authorized Service today and schedule your service appointment with us.
---
Read More News