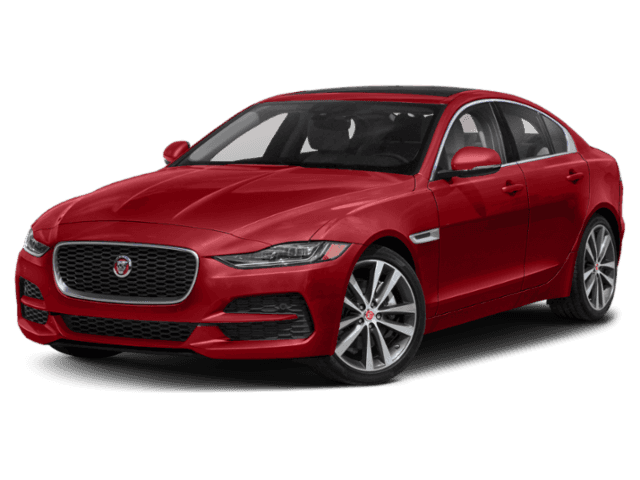 2020 Jaguar XE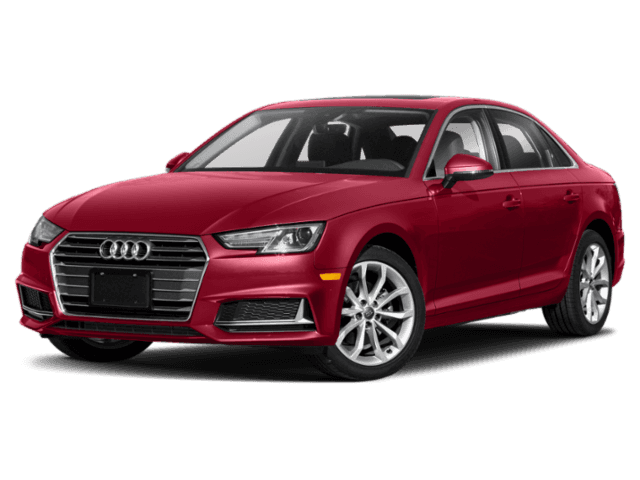 2019 Audi A4
2020 Jaguar XE vs. 2019 Audi A4
Comparing the 2020 Jaguar XE vs. Audi A4? Although both are instantly-recognizable on the roads near Colts Neck and Red Bank, only one of these models has everything it takes to please performance enthusiasts and fans of true luxury. Once you've seen how these models measure up on both points, you'll be hard-pressed to pass over the Jaguar.
247 hp and 269 lb-ft of torque
188 hp and 236 lb-ft of torque
296 hp and 295 lb-ft of torque
248 hp and 273 lb-ft of torque
Grained leather, 12-way settings
Leather seats, 8-way settings
Invigorating Performance: A4 or XE?
The Jaguar XE and the Audi A4 start in the same price range, but there's a world of difference between the base engines in both models. Here's how they measure up on paper:
Jaguar XE Base Engine – 2.0-Liter Turbocharged 4-Cylinder
247 hp
269 lb-ft of torque
Audi A4 Base Engine – 2.0-Liter 4-Cylinder
188 hp
236 lb-ft of torque
With a difference of almost 60 hp separating these two performance sedans, the Jaguar XE will help you get more enjoyment out of every drive. Despite the Jaguar advantage here, both models actually get 34 mpg highway with their base engines, according to EPA estimates. Check out the Jaguar XE mpg specs to learn more.
Both the Audi A4 and the Jaguar XE offer just one additional engine. Once again, Jaguar delivers a clear advantage in horsepower and torque:
Jaguar XE Engine Upgrade – 2.0-Liter Turbocharged 4-Cylinder

296 hp
295 lb-ft of torque

Audi A4 Engine Upgrade – 2.0-Liter 4-Cylinder

248 hp
273 lb-ft of torque
A4 or XE: Standard Interior Features
If you're comparing the Jaguar XE vs. Audi A4, you probably already know that both offer plenty of premium-grade features and amenities. However, there's no way around it: the XE offers more of what matters to Rumson and Middletown drivers.
Here's what you should keep in mind:
The Audi A4 offers a smaller trunk, with 13.0 cubic feet of cargo room compared to 14.5 cubic feet in the XE. While 1.5 cubic feet might not seem like much, any experienced driver knows that a little extra cargo room can go a long way in a pinch.
Both models come standard with leather interior trimming, but the Audi A4 only includes an 8-way power driver's seat. The XE includes two 12-way power-adjustable front seats.
Both models include ambient interior lighting and Bluetooth® connectivity. However, only Jaguar XE drivers will receive Jaguar InControl® Touch Pro™ with a 10-inch touchscreen and Keyless Entry. Audi drivers will have to settle for a standard 7-inch MMI® infotainment display.
The Jaguar XE price also makes it an excellent value, and you can save even more with one of our used Jaguar XE sedans! Would you find even more to love in a larger, more premium luxury car? Compare the Jaguar XE vs. XF and find out today.
Find Your Luxury Sedan at Jaguar Monmouth!
Are you ready to get behind the wheel? Explore our Jaguar XE lease offers or start your search by browsing our full new Jaguar XE inventory! We know you'll love how this performance sedan handles the roads near you.