Can You Finance a Car with No Credit?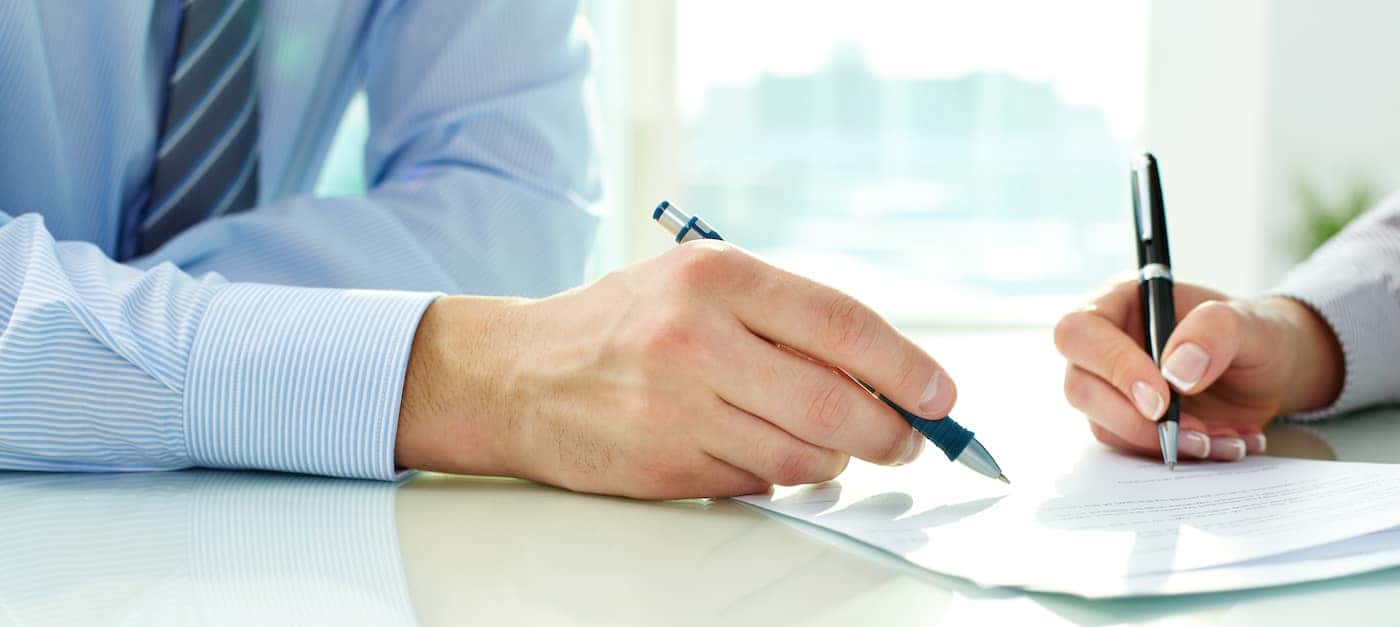 ---
---
The answer is yes! It may be a bit more difficult, but it's not impossible. To learn more about no credit car loans or if you're looking into financing a car with bad credit, contact our finance team at Jaguar Monmouth. If you're ready to get the process started today, apply for financing online!
Financing with Bad or Even No Credit
When you're financing a car with no credit, keep in mind that the down payment, as well as interest rates, may be higher than with the average loan. Have a set budget in mind and leave some room for negotiation. You'll also want to keep these tips in mind:
Ask questions and don't assume you won't be approved. Though it may seem like the first offer is the only option, that's not the case. Negotiate and ask questions to see if there's a better option that would better benefit you, especially if the dealership offers in-house financing options.
Revive your credit score. If you have bad credit, build it up. Use your credit card to make small purchases and pay it off immediately, This will raise your credit score, making it easier for you to get a good car loan.
Know your budget and your credit score (if you have one). When you apply for financing, your credit score can take a hit. In order to limit the damage done to your score, keep all of your loan applications within a 14-day period.
Separate price negotiation from financing. The first offer isn't the only one. Many dealerships go through multiple lenders.
Be prepared for a higher cost. You may receive higher interest rates, a larger down payment, or both if you have no credit. Make sure that you know the risks of trying to delay or defer a car payment.
Leasing might be a better option. Ask about the dealership lease offers. While these payments may also be higher than the typical lease, it will cost less than trying to finance a vehicle.
Apply for a Bad Credit Car Loan at Jaguar Monmouth
At Jaguar Monmouth, our finance team makes obtaining the bad credit car loan as easy as possible for you. See our bad credit car finance options, leasing options, and more when you make the trip to Eatontown. Ready to get the process started today? Apply for financing online before you make the trip to our dealership.If you have any questions in the meantime, or want to browse our available Jaguar accessories, don't hesitate to contact Jaguar Monmouth, your local Jaguar dealer.
More from Jaguar Monmouth
Looking for a lightning-fast sports sedan that can double as a comfortable daily driver? The Jaguar F-PACE interior's back seat offers impressive headroom and legroom for the class. Better yet, the Jaguar F-PACE cargo space provides over 70 cubic feet with the rear seats folded flat. Ready to dive into the details? Our guide…

The Jaguar F-PACE SVR Edition 1988 was created by the SV Bespoke team at Jaguar Special Vehicle Operations in the UK. The first-ever limited edition of the lineup's pinnacle SUV, the SV Bespoke Edition 1988 takes the Jaguar F-PACE to new heights of luxury and race-inspired performance. Jaguar ReaearchContact Us What else can…

As in years past, the 2023 Jaguar F-PACE towing capacity reaches up to 5,291 pounds no matter which powertrain you select. That's enough power to tow a lighter camping trailer or a small boat without difficulty. However, it's worth noting that you can only take advantage of this capacity if you're using a trailer with…